We call you back
Please enter your phone number, we remind you less than 3 hours
Quick order form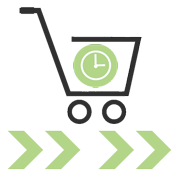 You already know the products you want to order ?
Click on the button below to access our quick order form and save time.
L'HUILE RADIEUSE est une huile démaquillante qui scintille de mille paillettes, elle nettoie la peau et illumine le teint. Elle assure un parfait démaquillage tout en apportant douceur, hydratation et nutrition à la peau.