Vitamin Energy
There are 9 products.
Ligne Vitamin Energy
BOOSTER ÉNERGÉTIQUE À FORT POUVOIR REVITALISANT
La société moderne impose, à la femme comme à l'homme, une vie hyper active. Que l'on ait 35, 45, 55 ans, l'accumulation quotidienne du travail, de la vie familiale, de la vie relationnelle génère une fatigue constante et un besoin de pouvoir se recharger en énergie.
We call you back
Please enter your phone number, we remind you less than 3 hours
Quick order form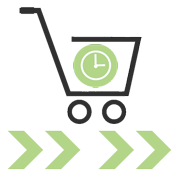 You already know the products you want to order ?
Click on the button below to access our quick order form and save time.