We call you back
Please enter your phone number, we remind you less than 3 hours
Quick order form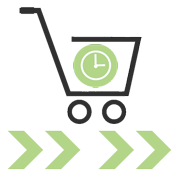 You already know the products you want to order ?
Click on the button below to access our quick order form and save time.
Foot Repair Enzymatic Exfoliant PEEL OFF PEDICARE E2547 Ericson Laboratoire : Ce gommage permet d'exfolier en profondeur grâce à ses microbilles et sa texture onctueuse. Nos dernières recherches dans le domaine de la biologie cellulaire et de la biochimie, ont donné naissance à PEDICARE, un soin...